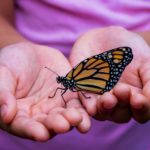 Partnering
The GCR Project is seeking new partners to help fund the policy demonstration, assessment and advocacy. We need help with:
• Seed funding
• Major grants and private donations
• Corporate sponsorship.
The GCR Project is inviting corporates to sponsor the project for mutually beneficial brand recognition and to co-create new business models. Corporate opportunities might include:
• workshops, conferences, publications, and events
• social media, journalistic articles and documentaries
• visual/creative artwork and fundraisers
• educational and training products
• developing long-term revenue strategies.